Welcome | Wittenberg by Cove, Plantage
Everything you need to know for your stay at Cove
LET'S GET YOU SETTLED

We're on hand to help make your stay as seamless as possible - whatever mode you're travelling in.
Here you'll find all the important information about your apartment, Wi-Fi, appliances, our house rules and more.
APARTMENT INFO
When you arrive, reception will greet you and help you check in at the Front Desk which is open 24/7. Check-in is from 4pm. There are no access codes at this property. You will be given a door and room key at arrival.
We'll clean your apartment once every 7 days as standard. If you'd like a refresh clean, fresh linen, cleaning products or any other essentials, contact our onsite team on either on 0031 20 8084080 or by calling 555# on your apartment phone. We're ISAAP 'Stay with Confidence' accredited, so you can be assured we're taking every precaution to keep things clean and hygienic.
All Wittenberg apartments come with a free, private WiFi connection. You'll be able to find your unique WiFi password within your apartment in the cupboard of the extractor. Please contact a member of the onsite team if you aren't able to locate it.
Please make sure you read the fire plan located by the entrance door of your apartment.
In the event of discovering a fire, immediately raise alarm by breaking the glass on the nearest fire alarm call point located on each floor.
We're conscious of our environmental footprint, therefore we've gone as digital with appliance manuals. If you're onto your last pair of socks, or can't figure out the right setting for your dishwasher, you'll find the answer in the manuals below. If you still have problems, drop our guest services team a line and they will be on hand to help.
The below document contains the manuals for the following appliances: dishwasher, microwave, hob, washer/dryer, oven and combi oven.
Unfortunately we do not have any sofa beds available at Wittenberg by Cove, we do however have a small number of roll away beds available for certain apartment types. Please speak to a member of the onsite team if you require one.
The apartments from the ground floor to the 3rd floor have heating systems that control radiators in the apartments, and the temperature is adjustable between 15 and 23 degrees via a small display on the wall in the room. The rooms on the 4th floor have heating/air conditioning systems with adjustable temperature settings.
At Cove we recognised the need for a deeper and more structured understanding and response to sustainability within both our day-to-day operations and planning for the future. Our newly developed Sustainability Strategy is centred around three of the most widely recognised pillars of Environment, Social and Governance (ESG). This strategy aligns with the UN Sustainable Development Goals, outlines short-medium targets in each of these areas for the next 3 years until 2025.
To find out more, scan the QR code below to see our company wide Sustainability Strategy.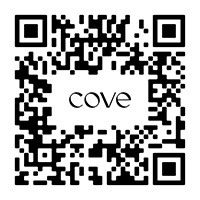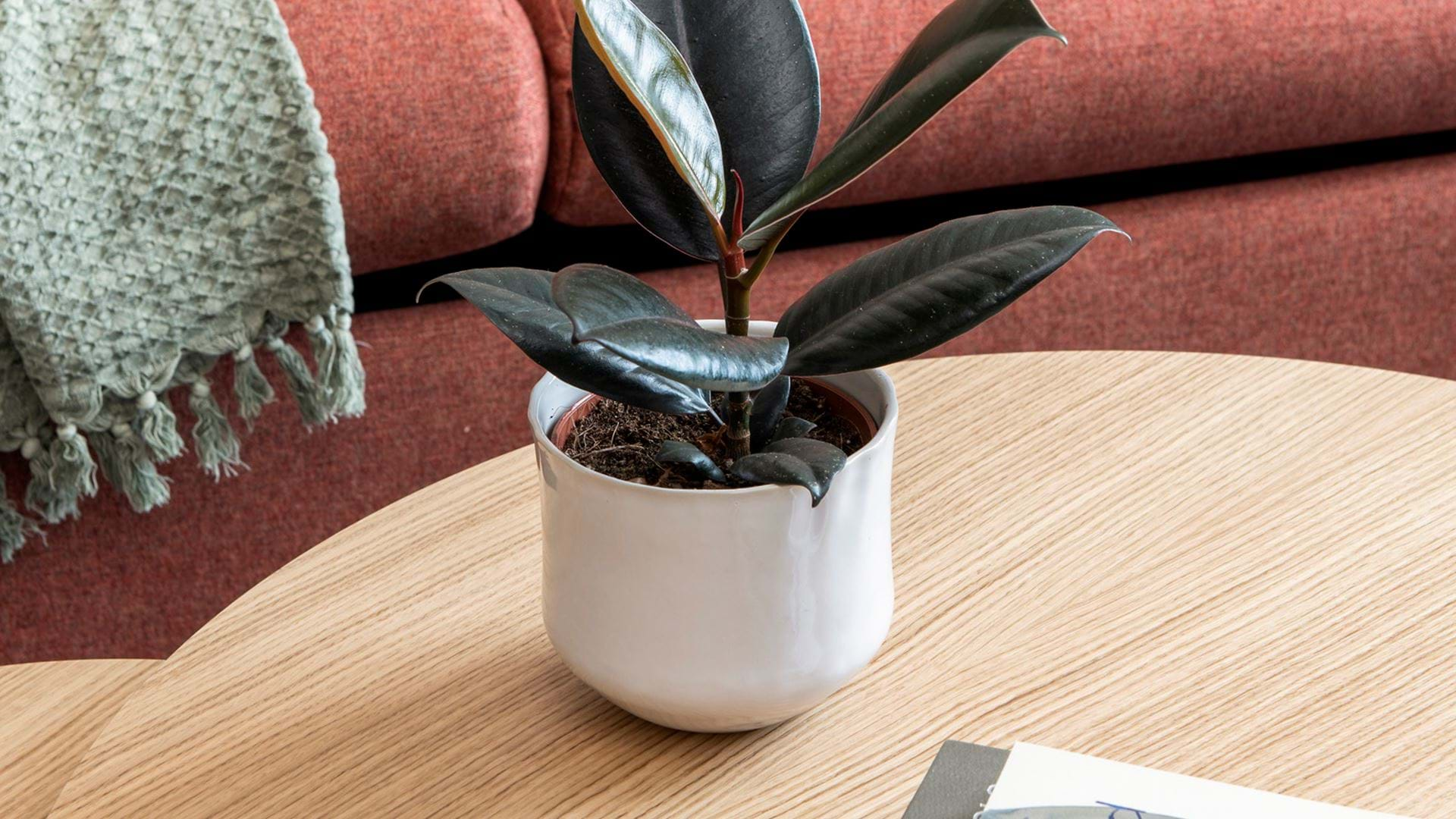 HELP CENTRE
Read our most commonly asked questions on departure, add-ons, amending your booking and more.
View Help Centre
COVE HOUSE GUIDELINES

Whether you're staying a night, a week, a month or a year, you can relax knowing we do everything we can to keep you safe and our apartments enjoyable to stay in. We just ask that you follow a few simple guidelines to help us out.
All our apartments are designed with safety and efficiency in mind. Please don't:
Touch or tamper with any safety equipment or procedures
Smoke or vape inside of our properties as it is not permitted, please ask reception for the designated smoking area
Burn candles or incense
We welcome furry friends at most of our Cove locations, as we know there's nothing that helps us feel more at home.

Dogs are accepted (on request) at:
Cove - Paradise Street, Liverpool ONE, Liverpool
Cove - Cannon Street, The City, London
We reserve the right to ask any guests with pets to leave if the pet is causing damage to the room or is causing a nuisance to other guests.
Additional terms and cleaning fees will apply. Get in touch via [email protected] for more information.
More than a place to stay, Cove is a place to feel at home. We welcome your visitors for dinner parties, co-working or long overdue catch ups. But please bear in mind:
No more than 8 people in your apartment
No more than two people sleeping in each double or king-size bed
No more than one person sleeping in each single sofa bed, or two people in a double sofa bed
No visitors after 10pm or before 8am
Our home is your home, however ignoring these rules may result in being fined and asked to leave, which of course we don't want.
In the interests of all our residents, we don't tolerate any criminal behaviour, including malicious damage. We will report you to the authorities and ask you to leave.
You can be assured we're taking every precaution to keep all our Cove apartments clean and hygienic. In order to do so we need you to play your part.
We will clean your apartment every 7 days as standard, offering no-contact cleans on request - in the mean time we ask you to keep your apartment clean and tidy
Dispose of food waste regularly
Use the extractor fan when cooking
Contact us via 033 0174 2694 if you require further cleaning services or products - we'll be happy to help
All our Cove properties have CCTV and an Access Control system for your safety. We appreciate you understanding that:
We welcome all under-18s, but they must be accompanied with an adult guardian or family member
We'll ask for photo ID when you check in
If you lose your key, we'll ask for photo ID before giving you a new one
We only give one key per guest
All Cove apartments are carefully designed and considered, and we want to keep them that way for future guests. That's why:
We require a valid, authorised payment card when booking, and may take a damage deposit when you check in
We ask you to let us know about any damage before you check out
We kindly ask that you don't stick anything to the walls
We don't allow smoking or vaping anywhere on the property. Ask us where you can go instead.
Please don't blow smoke or vapour into our or our neighbours' buildings. So you know - if you ignore these rules, you will be fined €/£240 for deep-cleaning, and asked to leave.
Our residents are all sorts of people with all sorts of schedules. Please be considerate by:
Keeping all noise including TVs, music, voices to a minimum between 10pm and 8am
Cooperating with our team if we ask you to turn the sound down
We try to make sure our buildings are as green as possible, but we need your help. Please turn off the lights and unplug chargers if you're not using them, only turn up the heat when it's chilly and use the recycling bin in the kitchen where you can.
Cove is a community of connected travellers, for life in all modes - whether that be working, relaxing or celebrating. Whatever your mode, please be respectful of other guests.
We ask you to respect fellow guests and our team, as we ask them to do the same to you.
These are unprecedented times and we appreciate your help and support during this challenging period for everyone. If you've got any questions feel free to get in touch.
ADD TO YOUR STAY
Extra beds
Need an extra bed? They're available on request in selected apartments. Speak to a member of our Guest Services team, and they'll do their best to arrange one.
Extra cleans
At Wittenberg, apartments are cleaned every 7 days as standard. However, if you require additional cleaning this can be arranged at a small cost. To arrange get in touch and we'll be able to organise this for you.
Late check out
If you need some extra resting time, you may be able to book a late check out for an extra €10. Either contact the team via email [email protected], calling 0031 20 8084080, or calling 555# from your apartment phone and they'll see what they can do.
Cots
Cots are available free-of-charge, just contact the team by calling 0031 20 8084080, or 555# from your apartment phone, and they'll see what they can do.
Wittenberg by Cove FAQS
Our standard check-out time is 11am at all of our Cove properties. We offer a contactless check-out service, so feel free to leave at any time before this.
Late check-out:
If you've booked a late check-out, you'll be able to snooze until 1pm. This is available for an additional fee at most of our manned locations, subject to availability. Please note the price of early check-in may vary by location.
You'll find instructions on how to use the safe in your apartment on the inside of the safe door.
To control the safe press the red button on the back of the door near the hinge. An orange light will appear and the safe will make a noise. Enter your personal code (this number should be between 3 and 8 digits) then the "#" key; if your code has been accepted the safe will beep twice and the orange light will go off. If you're having any issues, let reception know.
At Wittenberg by Cove, we'll be happy to store luggage for you if you happen to be arriving earlier than your check-in time, or need somewhere to keep your bags on check-out day.
Yes. Your apartment is your home, and your friends are our friends. However, even we have boundaries. Four's company, five's a crowd – no more than four people in your apartment, and no more than two people sleeping in each double/king-size bed. No visitors after 10pm or before 8am.
Please note after 10pm we ask only those named on the reservation to be in the apartment.
Yes, we're more than happy for you to order in - UberEats, Deliveroo, JustEat, you name it. Your apartment is your home.
Please ask the driver to call you when they've arrived, then we ask you to pop down to collect it.
Have another question?


Questions? We're here for you 24/7 if you need us.


Contact our Guest Services team:
Tel: 033 0174 2694
Email: [email protected]