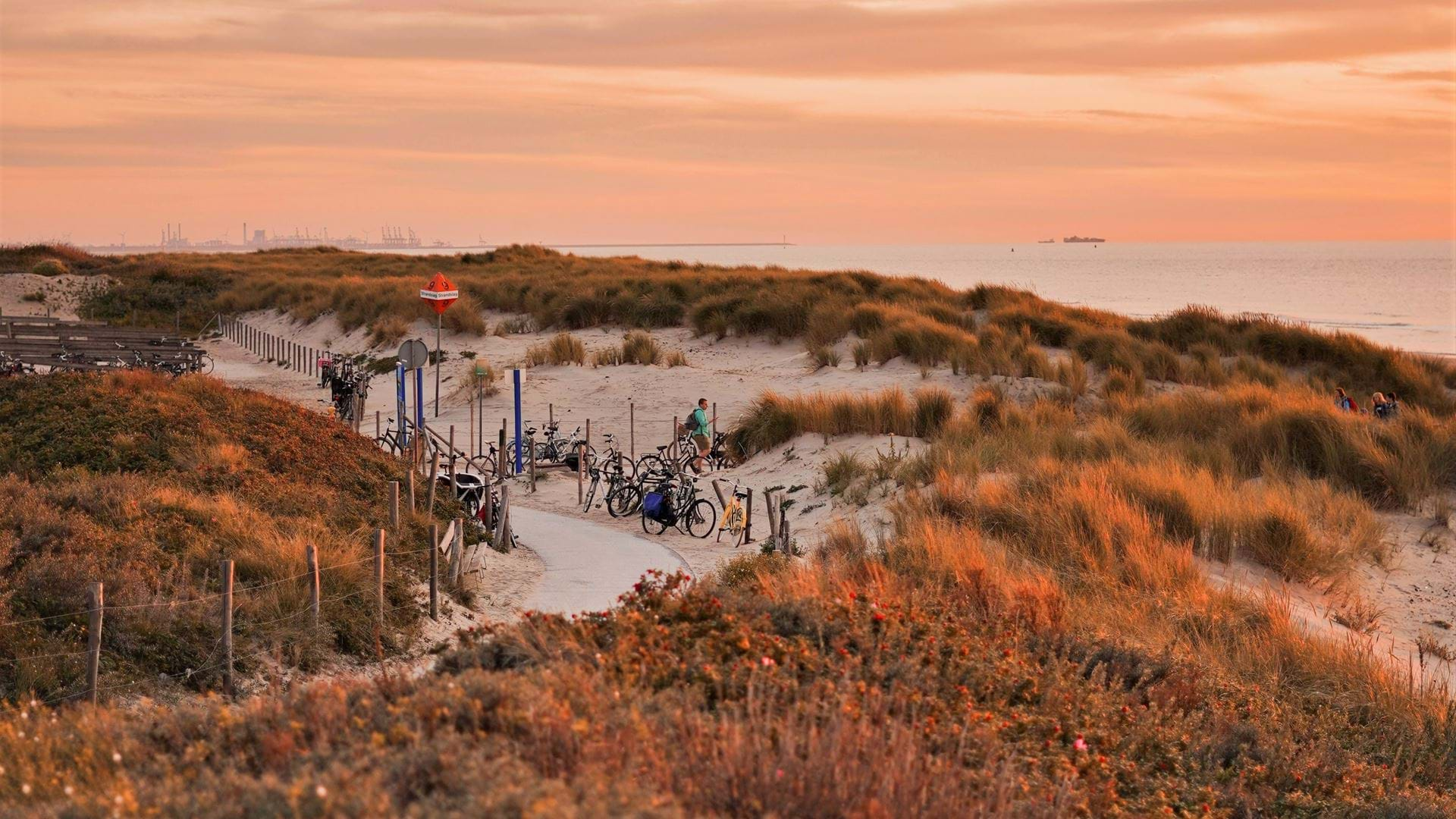 Stroll down spacious avenues, soak up the laid-back atmosphere and discover a surprising stretch of coastline – with your own studio as a base.
Stroll down spacious avenues, soak up the laid-back atmosphere and discover a surprising stretch of coastline – with your own studio as a base.
SERVICED APARTMENTS that
work for you
Our short and long stay apartments are right in the centre of The Hague's main shopping district, meaning you can easily explore the city on two feet or two wheels.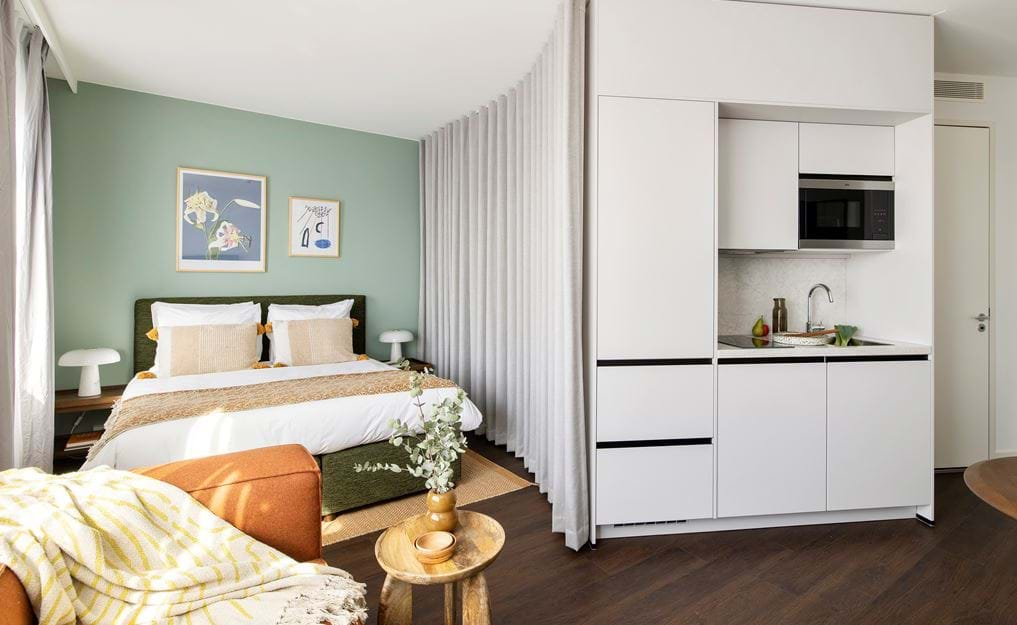 The Hague in all modes
Serene, spacious and with a surprisingly idyllic stretch of white-sand beach. The Netherlands' third city might be known as the international centre of peace and justice, but there's much more to 'Den Haag' than politics.
Wander down majestic avenues, see modern masterpieces up close, before swapping streets for sand and exploring the beautiful coastline. It's all waiting to be discovered.
"I'm only just noticing how attached I am to The Hague, now that it's been decided I must go away."
A city on the sea

City break or beach holiday? When you visit The Hague, you get both. In the summer, beach bars and clubs along the 11km stretch of coastline come alive – pick your favourite , order a cocktail and soak up the chilled-out vibes, cocktail in hand.

International in every sense

Everyone, and anyone, is made to feel welcome in The Hague. With a close-knit expat community and more than 180 nationalities – the city has an inclusive and forward-looking feel.

Majestic charm

With a slower pace of life than other Dutch cities and a calm, regal feel to its architecture and avenues, The Hague is a hugely rewarding city to stay, and live, in. Work, rest and explore an unsung gem.

Political epicentre

It may seem quaint, but The Hague is a political powerhouse with a rich past. There are plenty of sites to visit - The Dutch Parliament, International Court of Justice - to name a few.
Centre yourself in The Hague
From A, to Be

With an apartment right in the centre of The Hague, you'll be able to cycle to all the city's landmarks, just like a local. But there's also a very efficient public transport system if you need it, with a network of bus and tram lines, plus six train stations. Pick up an OV-chipkaart from a station or supermarket when you arrive, and pay lower fares than you would with a standard tourist pass.
Eating out & eating in

It might not necessarily be known for its culinary scene, but The Hague's international culture brings with it a wash of fabulous eateries from all corners of the globe. The vegan offering is also impressive, with many cafes, grocery stores and restaurants to try. If you fancy a night in, the kitchen in your serviced apartment has all the space, and equipment, you need.
Work hard, rest harder

The Hague is home to many international corporates, including Royal Dutch Shell, Siemens AG and T-Mobile. If you're in the city for business, you'll be in prime position to zip around for meetings and events. Or if you're looking for a quiet working space, join the huge community of entrepreneurs and freelancers in one of the city's welcoming cafes. Your own apartment and co-working lounge are also perfectly set up if you need to work from 'home'.